WHY ALL ACCESS ELECTRICAL
Our qualified and licensed team guarantee that all work is compliant with Australian Standards. With our team's extensive product knowledge and experience within the local area, we have the ability to offer reliable and relatable advice in relation to products suitable for your space, with an emphasis and focus on the use of environmentally friendly and cost-effective materials.
With clear, concise timeframes and communication delivered in a manner you can understand, you can rest assured knowing our team will not only meet but exceed your expectations. 
The team at All Access Electrical are the smart choice for your electrical needs in the Gold Coast Region.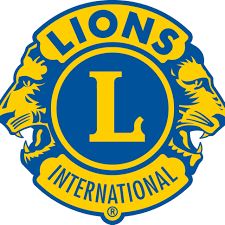 Founded on community values, All Access Electrical understands the importance of paying it forward. Our team offer support to a variety of organisations within the area, working within the community to ensure continued growth within the region. We value being part of the Gold Coast community, contributing constructively to its ongoing growth and success.
Founded on values, of honesty, reliability, sound and effective communication, and efficient delivery, we value each and every opportunity to create ongoing relationships with all of our clients, providing personalised and friendly service.
RECENT GOLD COAST ELECTRICAL REVIEWS
Jenny did a great job, highly recommend

Ben Thomas
03:57 16 May 22
Our power was out, we needed emergency assistance on a Sunday afternoon. Jenni was thorough, efficient and solved the problem. She communicated well as she assessed the issue and restored our power.

Karen McKinnon
07:29 15 May 22

Samuli Haataja
02:24 15 May 22
Very prompt for an emergency callout. Reasonably priced. Will use them again.


Amazing prompt service from this company.Good price tooHighly recommend.

Helen in Queensland
02:13 22 Apr 22
Beau did a great job! He was professional and personable. I would engage Beau again to do electrical work for me.

Larry Forsyth
00:40 20 Apr 22
Broden did a fantastic job today! He was prompt, professional and very friendly thought the whole job. He completed the tasks quickly and without fuss, and even cleaned up on departure which is very rare. Five star service, thanks so much!

Becca Doktan
09:12 07 Apr 22
Jenny and Beau were very professional and friendly. I've had a lot of work done since the floods and they have been great restoring power and fixing faults throughout my house. Upgraded switch board and fault finding. Thank you team.

Sarah Marshall
07:18 07 Apr 22

Danny McIntyre
22:28 05 Apr 22
Broden and Beau were wonderful when they came to repair my garage light, and install a new exhaust fan in the bathroom. They were efficient, polite and discussed solutions prior to installing the equipment. Additionally, Ange was brilliant to liaise with over the phone and the online communication system used was precise in providing arrival time and feedback. I am always impressed with the professionalism and efficiency of All Access Electrical.

Sarah McGhee
01:52 05 Apr 22
Thanks Jenni! Great service

Courtney Williamson
08:53 28 Mar 22
What an amazing person Jenni is. Showed up on time so friendly and her attention to her trade is obvious when the work carried out was quick and her clean up after the job was so appreciative. Jenni is such an asset to her employer and would love to have her do all my future work.Thanks againStephen

Yuichi Horie
04:56 24 Mar 22
Jenny and Clay arrived on time, were friendly and got the work done quickly and to an excellent standard. Cleaned up after themselves and informed me of what was done and needed. First time using this company and I would definitely use them again. Thanks guys!!

Katie Dalton
22:54 22 Mar 22
Broden came out on a moment's notice after hours to fix our air conditioner. He was on time, polite and fixed it so we could get some sleep. Thank you!

Netelle Silver
11:34 08 Mar 22

Keiko Taira
07:14 28 Feb 22

Jenni and Clay are professional, friendly and do an awesome job! Highly recommend. Positive people and experience.

Cory Beeston
02:40 23 Feb 22
Jenni was professional and very fast.

Thomas Markey
06:18 17 Feb 22
Power started tripping out of no where so called All Access Electrical.Technician was sent out in 25min FLAT!Now If that wasn't impressive enough, the Technician Jenni did a fantastic job!She found the problem in the roof space. I would have never found it for sure!She was professional and very friendly.I highly recommend All Access Electrical and ask for technician Jenni! Would have given 7 stars 🌟 if I could!Thank you Jenni and the team!Moses

cookiesnstar
05:05 17 Feb 22
Fixed our smoke alarms and aircon and did a great job 😀 very professional and quickly done 👍🏼

Eli Garrahy
07:36 16 Feb 22

Lorraine Rogers
22:15 09 Feb 22
Jenni was so wonderful when she helped fix our smoke alarm! She was on time and made me feel very comfortable when most tradies don't, I would absolutely recommend all access but especially Jenni for any work you are in need of!

Ruby Dickson
09:59 08 Feb 22
Very good service thank you for replacing my fan and taking care of everything so well for me!

tea mirhola
08:51 07 Feb 22
Broden was quick, professional, and responded to our power outage straight away. Highly recommend.

Benjamin Fidler
12:20 05 Feb 22
Borden was extremely efficient and professional. Would definitely recommend!

You will not be disappointed to appoint All Access Electrical for any smoke alarm installation. Alesha who works in the Office is a great communicator, efficient and friendly. Great team work between Broden and his mate. They are professional, efficient and helpful. Good experience for a job well done!! Congratulations!

Teresa Mak
01:56 03 Feb 22
All Access Electrical communicated right through until letting me know how long before the electrician would arrive. The electrician Jenni was courteous and polite and fixed the issue despite difficult access. Thanks All Access Electrical!

Craig Findlater
23:31 01 Feb 22
Broden was prompt, polite and patient in finding a solution. If we could leave a 6 star review we would!

Glenda Bland
10:47 17 Jan 22
Great service - got back to me within a day to book, lovely people, got the job done quickly, looks great.

Jennifer Fleming
22:26 11 Jan 22
Jenny s been incredible ...the company communicated well and arrived on time ...will definitely use them again...highly recommended

Jon Hizola
05:41 07 Jan 22
Referral from My Aged Care dearly Dec..I can honestly say the young man who provided the service for my work was the most efficient in regards to time spent & cleanliness ever experienced with referrals.No hesitation in referring this company.. such a weight off my shoulders! Thank you so much!

Rebecca Bowen
22:27 26 Dec 21

Sonia Falvey
01:06 07 Dec 21
These guys are the very best. They are professional, punctual and willing to go that extra mile to help you out. The lady who I spoke with on the phone was also extremely friendly and very patient with me. She turned my frown upside down as I was having a bad day. The whole experience was 10/10

Oliver White
00:59 15 Oct 21
All Access Electrical are just such a professional outfit. They have done alot of work for my restaurant completely professional. I highly recommend them to anyone who wants the job done right.

Richard Fisifau
06:37 14 Oct 21

Deanna Makin
00:05 12 Oct 21
Hi everyone, any help you need with lights any kind, these are the team to see. Efficient, professional and friendly they are real people. Guys Thank you so very much for the service you gave me, outstanding. If I ever need help in this area again, you will be my team. 😎👍👌

Gina Fraser
01:47 06 Oct 21
Beau was the best and solved all my problems! 🙂

Anabelle Clark
09:53 02 Oct 21

Catherine Alborn
09:32 02 Oct 21
Great job had a laugh and on time

Janice Lebreton
04:49 01 Oct 21

Danny Tipton
23:17 30 Sep 21
They just reinstalled my water feature pump. So happy. I thought it may have been beyond repair. Thank you!

Dorothy Gordon
22:51 30 Sep 21
I recently had a plumbing contract I was competing for in Queensland. I spoke with multiple electrical companies, seeking advice and asking what they could provide.After speaking with Matt Horne from All Access Electrical, I was astonished as to the extra knowledge and time I was given in comparison to the other companies I spoke with. If Rye Plumbing are given this contract, I know exactly who to call.

Rye Plumbing
03:22 30 Sep 21
I don't normally leave reviews, but the way in which this company went about their business to finish our job was fantastic to say the least. Would recommend this company in a heartbeat.

Andrew Horne
10:12 29 Sep 21
I would like to thank Matt, All Access Electrical , for the outstanding work he did for us. His professionalism and knowledge is second to none. Very polite and a great communicator. AAA . Would highly recommend Matt for all your electrical needs. Julie

Jules neyman
09:45 29 Sep 21
Matt . Did a fabulous job . Will certainly ask for him next time we need an electrical issue resolved.

Dallas Finnegan
09:30 29 Sep 21


george koutsoumis
06:24 29 Sep 21
Boys were very professional and attentive to detailwhen fixing my lights. Highly recommend.

Daniel Moses
05:52 29 Sep 21
Very polite and on time service. Professional and quick for fire alarm upgrades. Would use this company again

Maddy Brown
01:27 28 Sep 21